Are You Considering Class B Truck or Bus CDL Training So You Can Take Advantage of the Many Jobs Opportunities Available Today And…
Be Home Every Night Be Home Every Night®. If so, you've come to the right place.
You see, for many years Commercial Driver School's™ exceptional instructors – all experienced commercial truck drivers – have helped our students earn their Class A CDL, so that when they graduate – often in just four short weeks – they're ready to accept local – and other – job positions immediately.
But this is only part of what we do for our graduates.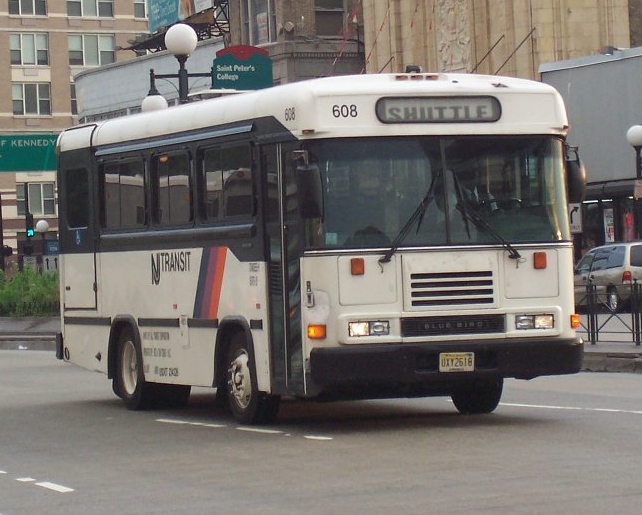 Once their training is completed, we send our graduates up-to-the-minute information on job openings. In fact, we've helped 92% of our graduates find jobs that fit their needs, preferences, and CDL type so their careers and lifestyle goals are aligned.
We're able to do this because we work directly with a number of respected companies (e.g. JJ Williams, Gordon Trucking, Airgas, etc.) that contact us whenever they are actively looking to fill job vacancies.
I feel like I made the exact right decision in selecting your school. I am 100% satisfied and happy to have made new friends. Thanks so much!! . – Earl J., Seattle, Washington
What is a Class B CDL and What Can I Do With It?
If you're like the vast majority of students, you're interested in earning your Class B CDL for one big reason: a job. And you're also probably aware that the US trucking industry is experiencing a widespread truck driver shortage and therefore, your chances of landing a good job right after graduation are excellent. This is just one the many reasons that a CDL is one of the wisest and most cost-effective investments you can make.
When you earn your Class B CDL you'll be licensed to drive single vehicles with manufacturers' weight ratings of 26,001 lbs. or more. This includes vehicles such as dump trucks, commercial buses and more.
Just think…  in no time,  you too could be "on the road" and living the brighter future you always imagined. So why wait any longer?
Please call us toll-free today at 1-888-558-7120 or 253-983-0200, if you're ready to enroll, have additional questions, or would like to schedule a visit to one of
our four convenient locations
.
Or, feel free to stop by unannounced. We're here Monday through Friday, 8 am to 5 pm (we also offer after-hour appointments as needed).
Why Trust Commercial Driver School™ for Your CDL Class B Truck or Bus Training?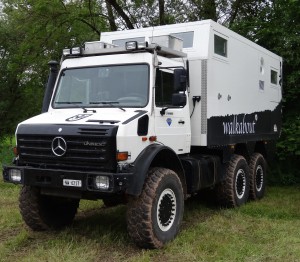 First, we've worked very hard to earn our reputation as Washington State's most respected  – and fastest growing – truck driver training school and we're working just as hard to keep it.
Second, we recognize that our students expect – and deserve – exceptional Class B CDL training from trusted professionals who will make sure that they're ready to "take to the road" quickly and safely. And in order to deliver on that promise, we've taken a fresh new approach to CDL training, which means you can expect:
Thoughtful answers and guidance: Let's be honest, starting a new career can be difficult. In fact, you may still be wondering if CDL training is the right fit for you. If so, please call us toll-free at 888-338-0030 or 253-983-0200 so you can talk with one of our experienced and caring instructors. He or she will listen to your concerns, answer your questions, learn more about your situation and offer you his or her candid advice.
Superior, personalized CDL training: Our outstanding instructors – all licensed commercial drivers – will "take you by the hand" and provide you with the knowledge, skills, and tools you need to earn your Class B CDL.  And since our student-to-instructor ratio is 3-to-1, you'll get the one-on-one attention you deserve.
Flexible class schedules: New classes start nearly every week of the year (For details, our 2018 Class Schedule by Location below) and we offer day (6am-2:30 pm) and evening (3:30pm-midnight) classes Monday-Friday.
Local and regional job placement assistance: After graduation, you can turn to us with confidence for help in finding the right job for your skills, CDL type, location preferences, and more.
Convenient training locations: You can choose to train for your Class B CDL at one of our four Washington state campuses, located in Port Orchard (Kitsap County), Lakewood (Pierce County), Olympia (Thurston County) or Auburn (King County).
Affordable tuition fees and funding options available: We're pleased that we can offer world-class CDL training classes and still maintain our competitive fees. What's more, we offer financial aid assistance.
Commercial Driver School's™ Enrollment Requirements
Before doing anything else, we strongly recommend that you call us toll-free at 888-338-0030 or 253-983-0200, so we can help you locate and prepare the required documents.
In order to enroll in our Class B Truck or Bus CDL training classes you must be 18-years-old, or older, and…
Have a valid Washington state driver's license
Show proof of your education
Have a valid Social Security card (work authorization)
Pass the Department of Transportation's (DOT) physical and drug screening
Provide a copy of your 5-year driving abstract record from the Dept. of  Licensing
Class B Truck and Bus CDL Training Fees and Schedule
Schedule: Monday-Friday
Day Class Times: 6am-2:30 pm
Evening Class Times: 3:30 pm-midnight
22019 Class Locations and Start Dates:
Port Orchard
1/14/2019
2/4/2019
2/25/2019
3/18/2019
4/8/2019
4/29/2019
5/20/2019
6/10/2019
7/1/2019
7/22/2019
8/12/2019
9/2/2019
9/23/2019
10/14/2019
11/4/2019
11/25/2019
12/16/2019
Lakewood & Olympia
1/21/2019
2/11/2019
3/4/2019
3/25/2019
4/15/2019
5/6/2019
5/27/2019
6/17/2019
7/8/2019
7/29/2019
8/19/2019
9/9/2019
9/30/2019
10/21/2019
11/11/2019
12/2/2019
12/23/2019
Auburn
1/7/2019
1/28/2019
2/18/2019
3/11/2019
4/1/2019
4/22/2019
5/13/2019
6/3/2019
6/24/2019
7/15/2019
8/5/2019
8/26/2019
9/16/2019
10/7/2019
10/28/2019
11/18/2019
12/9/2019
12/30/2019
---
Funding Options Available? Yes. Please call 253-983-0200 for more information.
---
Class B CDL Training Components & Course Topics
1. Classroom: 20 Hours (Week 1)
First Aid
CPR
Accident Procedures
Air Supply System
Backing
Basic Vehicle Control
Cargo Documentation
Cargo Handling
Communication
Emergency Procedures, Skid Control & Crash Avoidance
Extreme Driving Conditions
FMCSR, MCSAP
Hazard Recognition
Hazmat Cargo Handling and Documentation
Hours of Service Map Reading
Mirror Usage
Night Operation
Personal Health and Safety
Preventative Maintenance, D&R Problems
Shifting
Space Management
Speed Management
Trip Planning
Vehicle Control Systems
Vehicle Inspection
Visual Search
Lab/Range/Observation-6 Hours
Air Supply System
Proficiency in Backing
Vehicle Control Systems
Street-14 Hrs/Backing-4 Hrs/Proficiency-4 Hrs
Accident Procedures
Air Supply System
Backing
Basic Vehicle Control
Cargo Documentation
Cargo Handling
Coupling and Uncoupling (5th wheel, pintle hook
Extreme Driving Conditions FMCSR
Mirror Usage
Preventative Maintenance, D&R Problems
Proficiency in Backing
Shifting
Sliding 5th Wheels/Tandems
Vehicle Control Systems
Vehicle Inspection